The holiday season is among us, which means gatherings with family, friends and some familiar faces from the past. Naturally, we all want to look and feel our best during this time of the year.
Here are our tips on how to put your best face forward at your upcoming holiday events and how to maintain a healthy glow as you ring in the new year.
How to Keep Your Skin Hydrated in the Winter Months
Those of us who live in cold climates know the havoc winter can wreak on our skin. The cold and dry months mean red, irritated, cracked & painful skin. To help soothe dehydrated skin during the winter, you may want to invest in some of the following products.
Best Products to Help Prevent Dry Skin
Humidifier. It's normal to want to crank the heat in our homes during the colder months. But artificial indoor heat ultimately wicks moisture from the air and your skin, leaving it dry, itchy & irritated. Investing in a humidifier for your home or a personal humidifier for your bedroom can help you add moisture to the air to soothe that dry winter skin.
Gentle Cleansers. When choosing a cleanser for the winter months, look for something free of fragrances and harsh ingredients like sulfates. Cold winter winds can leave our skin feeling raw & irritated, so it's important not to worsen irritation with harsh ingredients. Instead, opt for a cleanser with soothing ingredients like niacinamide and ceramides to help build up your skin's moisture barrier.
Moisturizer. Arguably the most important player in saving your skin from the woes of winter, a good moisturizer can help soothe dry, flaking skin. Again, ingredients are key here. Try to find a moisturizer with humectants (water-retaining ingredients) such as hyaluronic acid and glycerin to help keep your skin hydrated.
Hyaluronic Acid. Hyaluronic Acid is a natural sugar that is found in our skin. Applying it topically to the skin helps not only hydrate but it is anti-aging as well. This ingredient is important for all skin types. We recommend the Hyaluronic Acid by PCA called "Hyaluronic Acid Boosting Serum." This product feels velvety soft and adds great hydration to distressed skin.
Sunscreen. This one may sound strange, but your skin can still get sun damaged during the winter. In fact, sunscreen should be worn all year round to prevent dryness, irritation & premature signs of aging, not to mention lower the chances of dangerous skin cancers like melanoma.
Beauty: Top Cosmetic Procedures for the Holidays
If you want to take an extra step towards looking your best for the holidays, cosmetic procedures might be for you. Our top picks include:
Botox. Whether you want to minimize the look of fine lines and wrinkles or give your lips a temporary plumping, Botox can help you look and feel your best ahead of your next holiday gathering.
Fillers. Like Botox, hyaluronic acid-based face and lip fillers can help plump out your skin and give it a more youthful, lifted appearance.
Body Contouring. Body contouring can help reshape specific areas of the body by getting rid of excess skin or eliminating stubborn fat.
Hydrafacial. Hydrafacial is a technology based facial that deeply cleanses, extracts, hydrates and protects the skin. This treatment leaves your skin clean, hydrated, and glowing for any special occasion.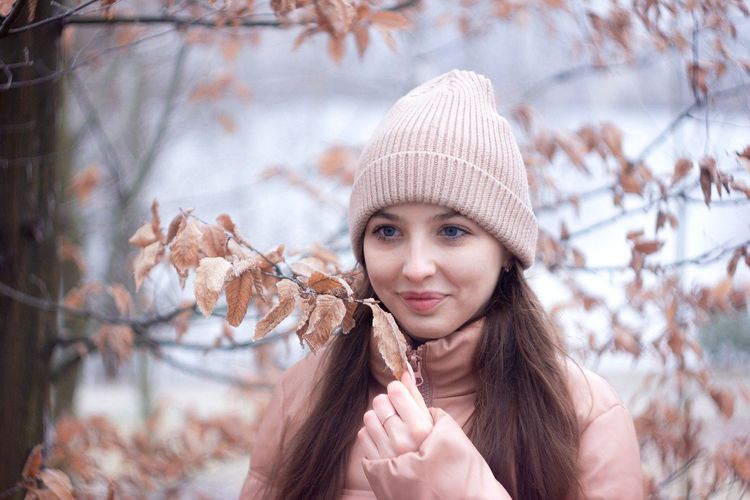 Nutrition: Skin Health Tips for the Holiday Feast
Skin health starts with the food we consume. While many holiday staple foods can be beneficial for your skin, there are many that you may want to limit to help keep your skin looking and feeling its best throughout the holidays.
Positive Foods for Skin
Turkey. Turkey is likely to show up on many holiday dinner tables. Luckily, turkey has many health benefits, including for your skin. Turkey contains carnosine, which helps slow down the collagen damage process.
Cranberries. Cranberries are high in antioxidants, which have anti-aging properties and help with winter skin damage. Just be sure to use fresh whole cranberries in your cooking, as many store-bought processed cranberry products contain high amounts of sugar.
Herbs. Fresh herbs like rosemary and sage are high in antioxidants, which can help prevent free radical damage to the skin.
Fish. Fish is high in Omega-3 fatty acids, which can help reduce redness and preserve collagen to help the skin look plumper.
Sweet potatoes. Not only do sweet potatoes make a great holiday side dish, but they're also filled with antioxidants to help prevent skin cell damage.
Negative Foods for Skin
Baked goods. It's no surprise that sugary snacks are the number one culprit for holiday acne breakouts. We're not saying you shouldn't indulge in your favorite holiday treats, but you might want to limit your intake of sugary snacks to avoid breakouts.
Eggnog. Full-fat eggnog is high in calories, cholesterol, sugar, & saturated fat. Dairy in itself can also increase oil production in the skin, causing many to experience acne breakouts.
Salty foods. Consuming too much salt can lead to excess fluid retention in the skin, leaving the skin looking puffy. Try to avoid consuming too many salty foods and refrain from adding additional salt to your meals.
Key Takeaways
The holidays are undoubtedly a time to indulge, but we must still maintain our healthy habits that keep our skin looking its best. Take advantage of the downtime to enhance your skincare routine with high-quality products.
Remember that moderation is key when it comes to enjoying holiday treats. And for that extra something special, treat yourself to one of our cosmetic dermatology procedures this holiday season!