About the Skin Cancer and Cosmetic Surgery Center of New Jersey
Dr. Adriana Lombardi founded the Skin Cancer and Cosmetic Surgery Center of New Jersey (SCCSNJ) in 2018 with a vision of delivering the best in skin cancer treatment, cosmetic procedures, and laser techniques under one roof. Based in Edison, NJ, SCCS offers patients a state-of-the-art facility and a trusted health-care resource.
Edison dermatologist Dr. Lombardi has over seven years of experience in skin cancer early detection, treatment, and surgery. After earning her MD at UMDNJ-RWJ, she completed a dermatology residency in New York City and followed this with a highly competitive fellowship in surgical and cosmetic dermatology. She has conducted more than 5,000 surgeries.
At SCCSNJ, Dr. Lombardi combines her passion for surgery and skin care with her commitment to patients' well-being. Whether she is designing a skin-care regimen or recommending a procedure, she always considers each individual's unique needs. She treats the unique medical needs of each patient using the most advanced methods.
Dr. Lombardi's objective is to provide the highest quality patient care and experience in dermatology, surgical, and aesthetic services.
There is a confidence that comes with pursuing the best treatment for you: the correct regimen for your skin type, the right procedure to enhance your appearance, and the optimal diet to keep your skin healthy. SCCSNJ strives to help you feel like your best self every day—both inside and out.
MEET DR. ADRIANA LOMBARDI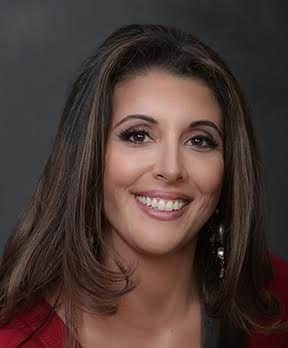 Dr. Lombardi is a clinical assistant professor at Robert Wood Johnson medical school's department of dermatology; a fellowship instructor at Affiliated Dermatology where she teaches surgical techniques; the co-director at Advanced Laser and Skin Cancer Center; and has one year of experience working at Lombardi Plastic Surgery, specializing in injectables. She was invited to participate as a master injector in a course demonstration.
Dr. Lombardi also has a special interest in nutrition and alternative medicine and is completing a program at the Institute for Integrative Nutrition. She is a fellow of the American College of Mohs Surgery, American Academy of Dermatology, American Society of Dermatologic Surgery, and the American Medical Association.
Christina Lombardi is a graduate of Florida International University with a bachelor's degree in education. She studied skin care at Lia Schorr Institute of New York and obtained her license as a skin-care specialist. Christina worked with internationally renowned dermatologist and author Dr. Leslie Baumann in Miami and with several plastic surgeons and dermatologists in New York City. She is a Pilates instructor and holds a certificate in nutrition.
Christina is especially interested in how proper nutrition affects the body's well-being. She believes in holistic medicine aimed at balancing the mind and body. She is currently a student at The Ayurvedas School of Holistic Medicine.
Christina is a valued part of the Skin Cancer and Cosmetic Surgery Center, and a trusted associate of Dr. Lombardi's.
If you are looking for a dermatologist in Edison, NJ, look no further than the Skin Cancer and Cosmetic Surgery Center of New Jersey. Schedule your appointment today!