If you struggle with mild or severe acne, chances are you've tried your fair share of acne treatments. From harsh chemicals to at-home extraction attempts, getting rid of pesky pimples on your own can sometimes do more harm than good, leaving your skin irritated and potentially causing lasting damage.
Luckily, over-the-counter acne treatments have come a long way and now incorporate skin soothing & clearing ingredients like niacinamide, salicylic acid & benzoyl peroxide. While these acne treatments can be a great help, the safest way to reduce mild acne and inflammation is with the assistance of a professional. That's where acne facials come in.
What Is An Acne Facial?
Acne facials are customized according to the specific skin type. Prescription medical-grade products are used during this treatment to deeply cleanse, extract, treat, but also prevent acne.
Facials for acne also include LED light which helps reduce inflammation, kill acne causing bacteria, and calm the skin. The overall treatment helps promote a clearer, brighter and smoother complexion. The treatments are suitable for both teens and adults with acne.
Acne Facial Treatment
Depending on the severity of your acne or your specific concern, you may benefit from multiple approaches as far as treatment for acne. Sometimes a combination of treatments is necessary to achieve optimal results. For example:
Chemical peels. Chemical peels, specifically Salicylic Acid peels are very effective for the treatment of acne. Salicylic Acid is a specific ingredient that acts as an anti-inflammatory on acne prone skin. This type of chemical peel treats acne, smoothes skin texture, and reduces redness in the skin.
Hydrafacial. Hydrafacial is a technology based facial that deeply cleanses, extracts, hydrates, and protects the skin. It uses a vacuum tip applicator that helps draw out blackheads, clogged pores, and dead skin cells that may be trapped deep beneath the skin. It is suitable for all skin types and it will leave your skin glowing with no downtime. This treatment can be done on a monthly basis to keep the skin looking and feeling healthy and clean.
LED light therapy. LED light therapy uses a low level light that is safe on the skin and very helpful for reducing acne. The blue light in this treatment kills the acne bacteria and also helps ease the oil glands in the skin. Inflammation and redness is also reduced in the skin.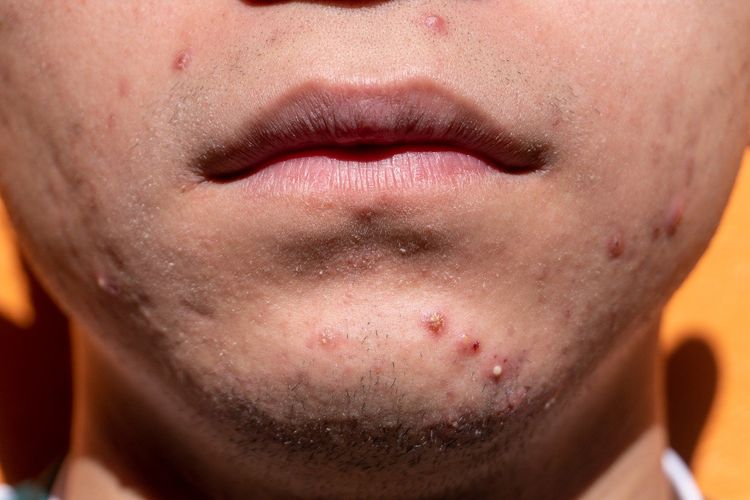 Acne Facial Before and After
You likely won't see drastic results after just one acne facial. Immediately after an acne facial, your skin may appear red and feel slightly sensitive, especially after an exfoliation treatment, as the top-most layer of skin will have been sloughed off. These symptoms are normal and should subside within a few days, after which your skin will appear brighter & noticeably smoother. With continued treatments, acne facials can effectively reduce blemishes and inflammation from acne.
Do Facials Help Acne?
Acne facials aren't necessarily a permanent solution for chronic acne. Instead, they are most effective when using the proper skincare regimen at home. The combination of acne treatments and an effective skin care regimen can deliver great results. It is always best to consult with a licensed dermatologist and medical esthetician about the proper treatment plan for your skin before deciding anything on your own.
The benefits of facials for acne include:
Removing impurities, debris, and oil from the skin
Unclogging pores by exfoliating the skin to remove dead skin cells
Reducing oil production & inflammation
Reducing redness & irritation
Killing acne-causing bacteria
Improving skin hydration & skin texture over time
Learn more about how to get rid of blackheads, using at-home treatment options and understanding the right chemical peel treatment options available for your skin.